Finished Project: Otherside Tank
---
Posted on: 2021-03-24

|
Views: 6697
|
Category:
---
This Otherside Tank has totally won me over to the virtues of linen. Using just two strands together of our fingering weight linen, in two different contrasting colors, this yarn was lightweight enough to look open and airy when knit on Size 6 needles, but still has a nice weight and drape to it for a cute summer layering top.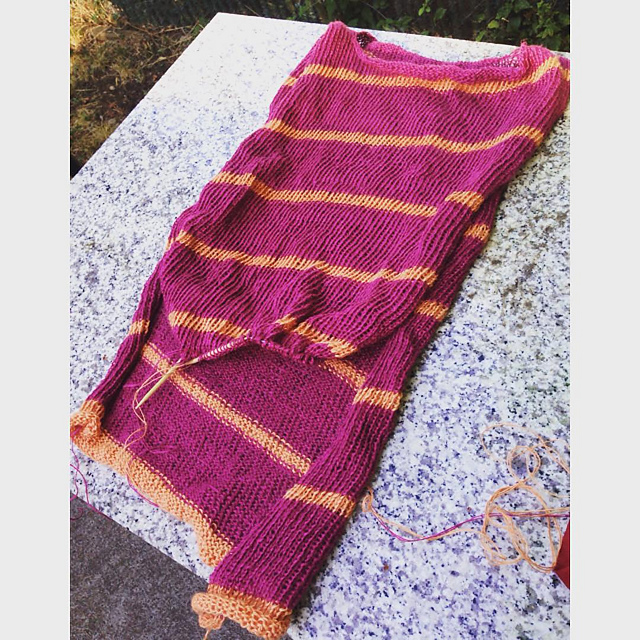 Here we are just past the neck opening, where you simply bind off some of the middle stitches on one row, and then cast the same number back on in the very next row, and then mirror the stripe sequence back down to the bottom.
In the home stretch here — all that's left after this part is seaming up the sides and blocking!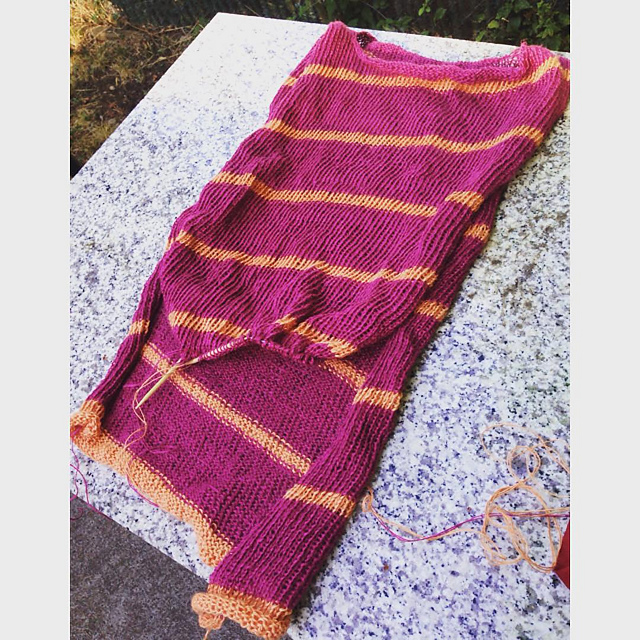 And now finished!
Otherside Tank (find the pattern here)
680 yards | 100% linen
Cost of Materials: $53.68
Pick out your own colors using our Custom Yarn Creator! Input your yardage at the top of the page, then drag 2 strands of linen down to the palette at the bottom for each of your two colors. Feel free to email us at sales@customyarn.com if you need any help!